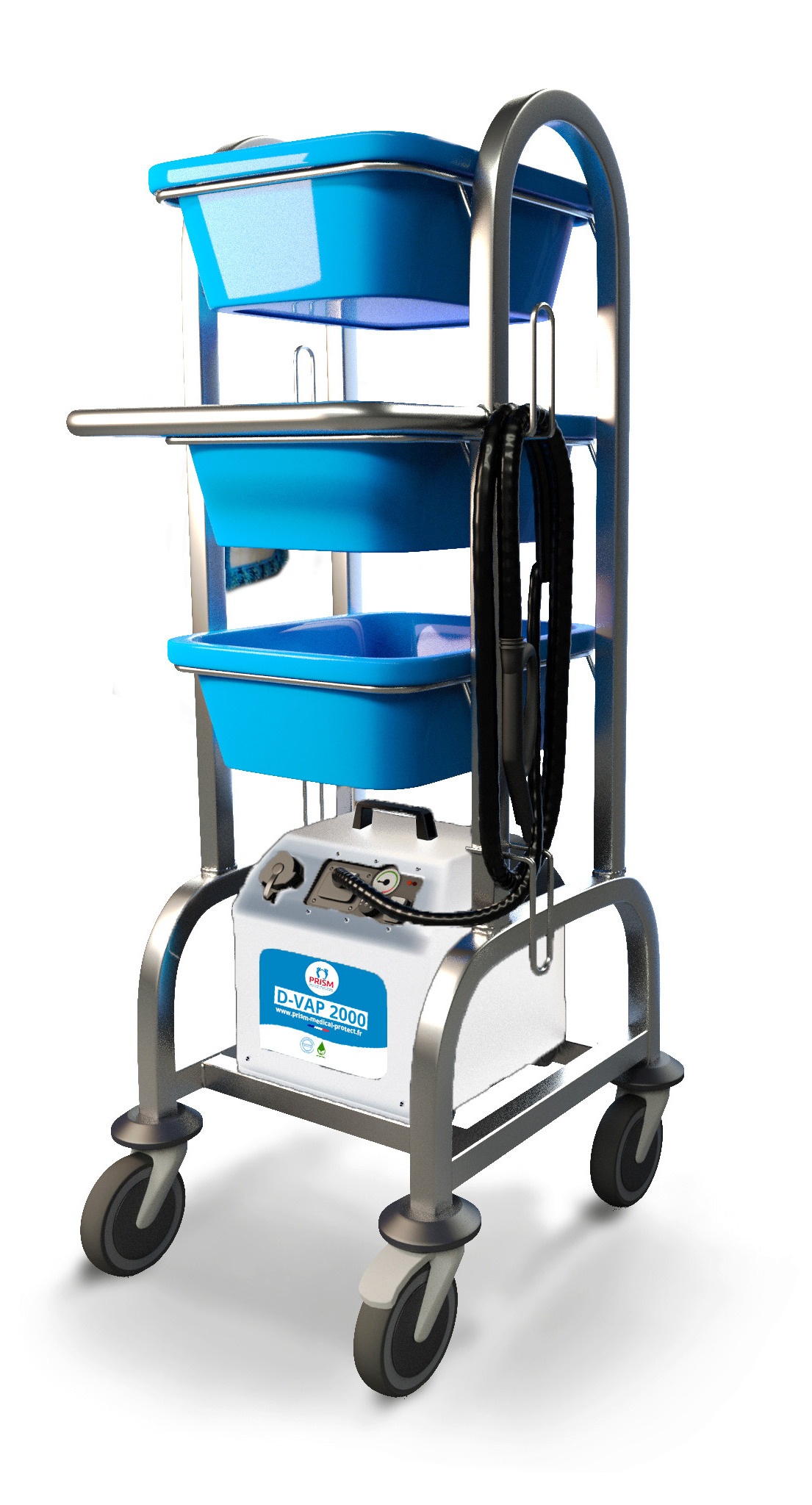 BIO-CLEANING, AN ECONOMICAL, ECO-RESPONSIBLE AND SUSTAINABLE METHOD
Steam cleaners are highly effective cleaning tools that use high temperature steam to clean and disinfect surfaces. They do not use additional chemicals to clean effectively, making them more environmentally friendly, less expensive in the long run and healthier for people working nearby.
Steam cleaners are also very versatile and can be used in a wide variety of settings, including hospitals and medical facilities, but also restaurants, hotels, fitness centres, schools and offices. They are available in a variety of sizes and power ratings to meet the specific needs of different working environments.
Thanks to D-VAPs, you can simultaneously clean and disinfect your surfaces, right down to the smallest corner, more efficiently.
The steam cleaning method reduces :


    Allergic risk due to chemical detergents.
    The risk of developing bacterial resistance due to chemical detergents and disinfectants.
Discover our new cleaning and disinfection range, the D-VAP for efficient and ecological cleaning. Eliminates dirt, bacteria and allergens with the power of steam. Ideal for a deep cleaning of your floors, carpets, windows and sanitary facilities. A practical, efficient and environmentally friendly solution.